PERFORMATIVE PROCESS curated by RYAN STEADMAN
EXHIBITION IMAGES | WORKS | PRESS RELEASE
ELISE ADIBI, BENJAMIN MORGAN CLEVELAND, KELTIE FERRIS, KATE GILMORE, DONNA HUANCA, ADAM MARNIE, REUBEN LORCH MILLER,
JOHN RIEPENHOFF, BRIE RUAIS
APRIL 18 – MAY 3, 2015

 | Opening reception: 

6 – 8 pm

, Saturday, April 18
Gallery Hours: 

Saturday

 and 

Sunday

 from 

11am

 – 

6pm

 and by appointment.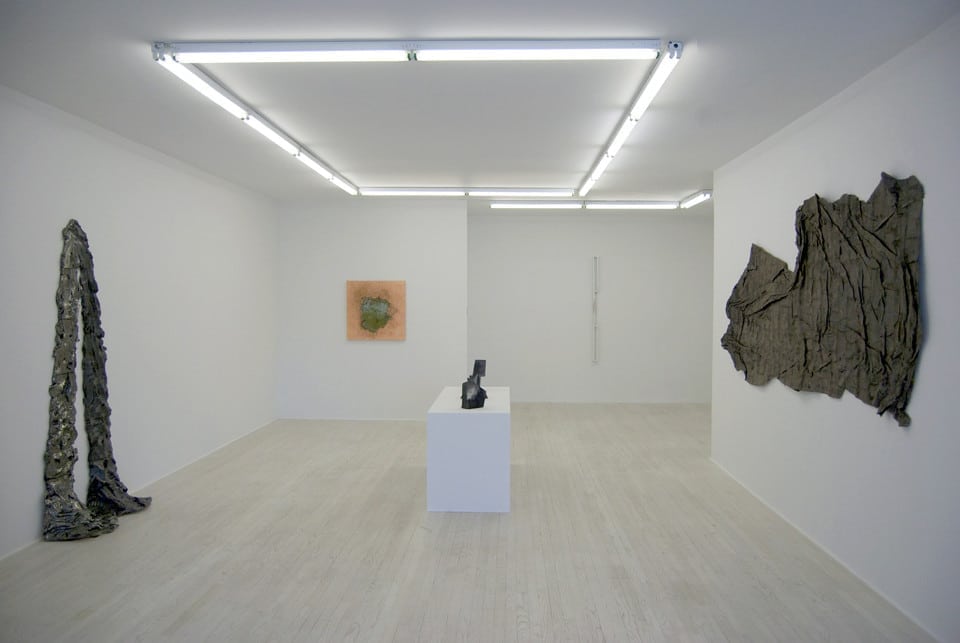 The challenge for abstraction is to avoid becoming pure decoration. With so-called "provisional" abstraction dominating the market because of its decorative appeal and relatively fast production, artists have started looking for ways to create a more meaningful type of abstraction. One answer has been to craft an art object through what could be called a performative process, or in other words, the creation of a work of art that exposes the means or circumstances of it's making upon it's form.
While this intersection of process and performance has a history in 20th century art (from Yves Klein's anthropometries to Richard Serra's early hot lead works) contemporary artists who thrive in the realms of chance and physical artmaking have begun to turn toward these concepts in order to break new ground and avoid categorization.
"The mark of the immediate" (as Klein himself has coined it) that these artists seek is potent in disarming concepts like 'abstraction' and 'figuration' while reintroducing the basic fundament of play into art, creating territories where artistic acts and objects can be inseparable. It's an important turn back to the idea of the Gesamtkunstwerk where the artist and his/her life is as much the art as their byproduct (the artwork.)
Brooklyn-based artist, writer, and independent curator Ryan Steadman has shown his paintings regularly since 2001, with solo exhibitions at Karma and Envoy Enterprises in New York. His work has also been included in group exhibitions at Greenberg van Doren Gallery, Room East and Halsey McKay, among others. Before joining the New York Observer staff, Steadman had been a regular contributor to Artforum and Modern Painters. He has curated exhibitions at the S|2 gallery at Sotheby's and Robert Blumenthal Gallery.